Erik
"Thank you UkraineDate!"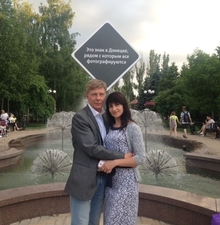 Ukraine date.com
I just want to send a big thanks to all of you in UKARINE DATE .COM .... That has made it possible for me to finally find my great love in the EAST .... . I and Juylia are incredibly grateful for your side Ukarine Date. com as in a serious and professional way has succeeded in creating a Web page where actually two people from East and West can meet and find love. We're both actually a bit of an emotional shock .... to finally find their life partner. I know it sounds weird .... but sometimes it happens most impossible that everyone is waiting for. Love ... Soreness .... Respect ... Trust .... Brown eyes .... Blue eyes ... Telepathic understanding .... Simplicity humility .... .... = LOVE at first sight
Erik Sweden
Nusret
"Thank you UkraineDate!"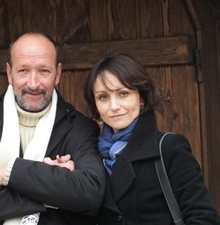 Special thanks for your help to find my love.
Jason & Valeria
"Thank you so much"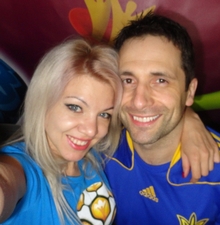 Thank you so much. I began talking to Valeria in March, 2011. I have been to Ukraine four times now and I am going to be married in September of 2012. She is my soul mate!!! I have your site to thank for finding the love of my life!!! Thanks again!!! Jason (Canada) and Valeria (Ukraine)
Hans
"We found our soulmates!"
After my previous relation ended in very painful way, I met Maya on this site. She helped me to overcome the pain and sadness and became a real friend for me. i visited her a few times, but gradualy the friendship changed in love! We found our soulmates! And now we know we want to be together forever. Much has to be done first because I live in the Netherlands and she in Kiev. But we will manage with the love that we have found for each other! ----------------------------------------------------------- For the rest my big compliments for this very good site with magnificent useful functionality!!!!
Kind regards, Hans
Richard
"I met a girl through your UkraineDate website"
Thankyou very much. I met a girl through your UkraineDate website and we talked online, and then we talked on the phone. We then met on several occasions in Ukraine and went on holidays all over Ukraine. We were married about 30 months ago in Ukraine and then applied for visas, for my wife and stepdaughter. We have now being together in Yorkshire for almost a year, and we are all very much in love and we must be the happiest people in the world. This would not have happened had it not been for your site. So thanks again for everything.
Richard and Olga